Business Relocation
VRL Packers and Movers Hyderabad provides reputed office relocation services in Hyderabad that are quick, affordable, and dependable. We specialize in workplace relocation in Hyderabad and the surrounding areas. VRL Packers and Movers Hyderabad can help you transfer your business to any place in Hyderabad by relocating papers, office furniture, or office equipment suites from one office to another inside the same corporate complex.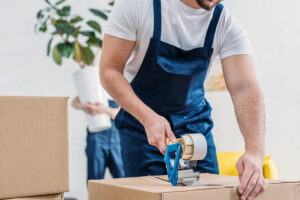 We provide a wide selection of packers and movers services that may be tailored to your specific needs. Commercial transactions need a high level of specificity. When creating stocks and packs, we always employ the best packing materials. For delicate electronics and crucial box data, we employ waterproof protection. We meticulously prepare the relocation to guarantee that your company equipment arrives safely and on schedule. Our office movers' knowledge and expertise make your workplace relocation a breeze. We supply everything you need to stay organized and relaunch your firm at your new location.
Office relocation necessitates specialized knowledge. We have a specialized staff of qualified and experienced business packers and movers at VRL Packers and Movers that specialize in cubical assembly and disassembly, relocation of office equipment such as computers, printers, scanners, and so on, and office furniture moving. We can transfer your office while causing as little interruption as possible. We work after hours, on weekends, and on holidays to make sure your company runs smoothly. Our service region includes Hyderabad and its surrounding areas. Please contact us if you want Business Relocation Service in Hyderabad.